Beautiful & Inviting Patios
A wonderful staple of a home can be your patio. It is a place to unwind; allowing one to enjoy the fresh air. Patios are most commonly paved with concrete or stone. They can also be created using bricks, block paving, tiles, cobbles, or gravel. At New South Landscaping, Inc., we can help bring your ideal patio into reality. Our team can take an existing concept if you have one or provide you with recommendations. We are a Belgard Authorized Contractor as well.
What better way to impress your neighbors than to have an unique kitchen outside your home? We pride ourselves in building amazing kitchens that everyone can enjoy. For many, this is where memories are made with friends and family. And you can trust us to build it the right way. New South Landscaping, Inc. follows industry standards to protect your home, property and to make sure the work we complete is worth your time and investment.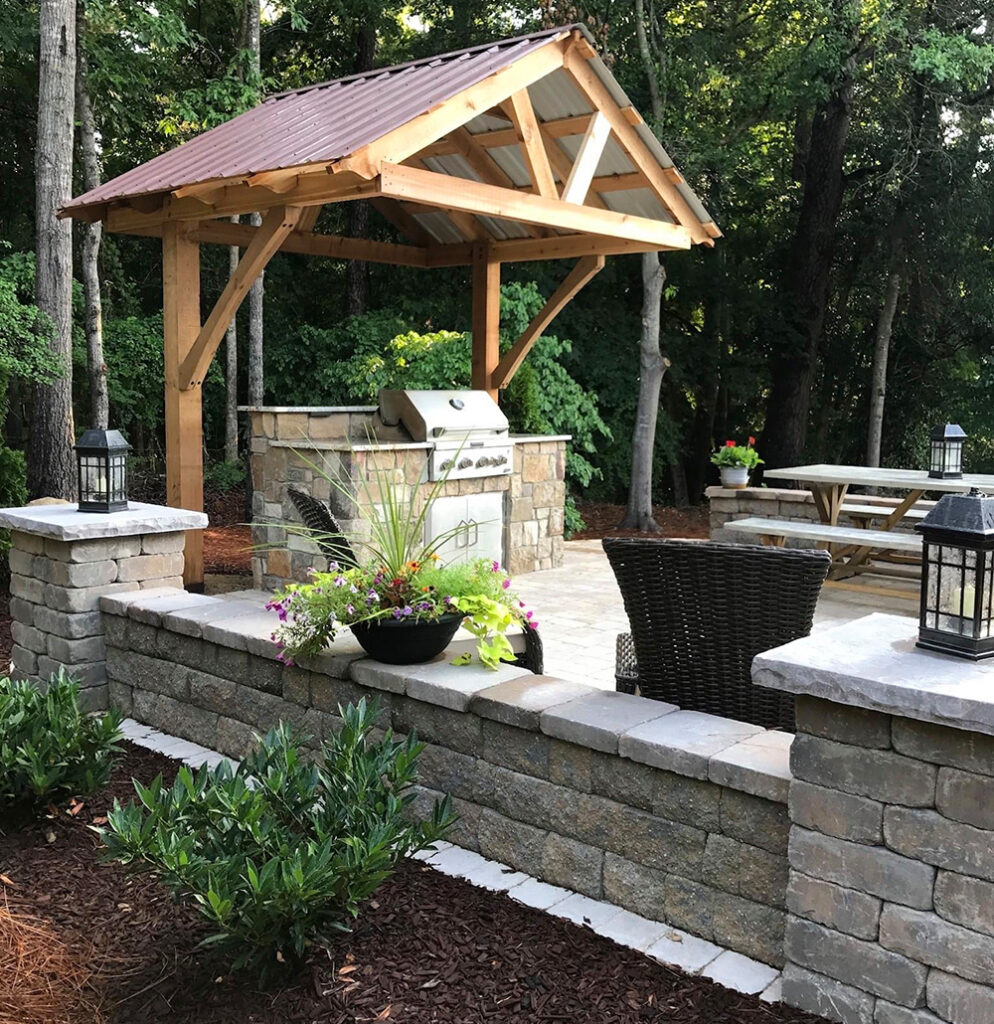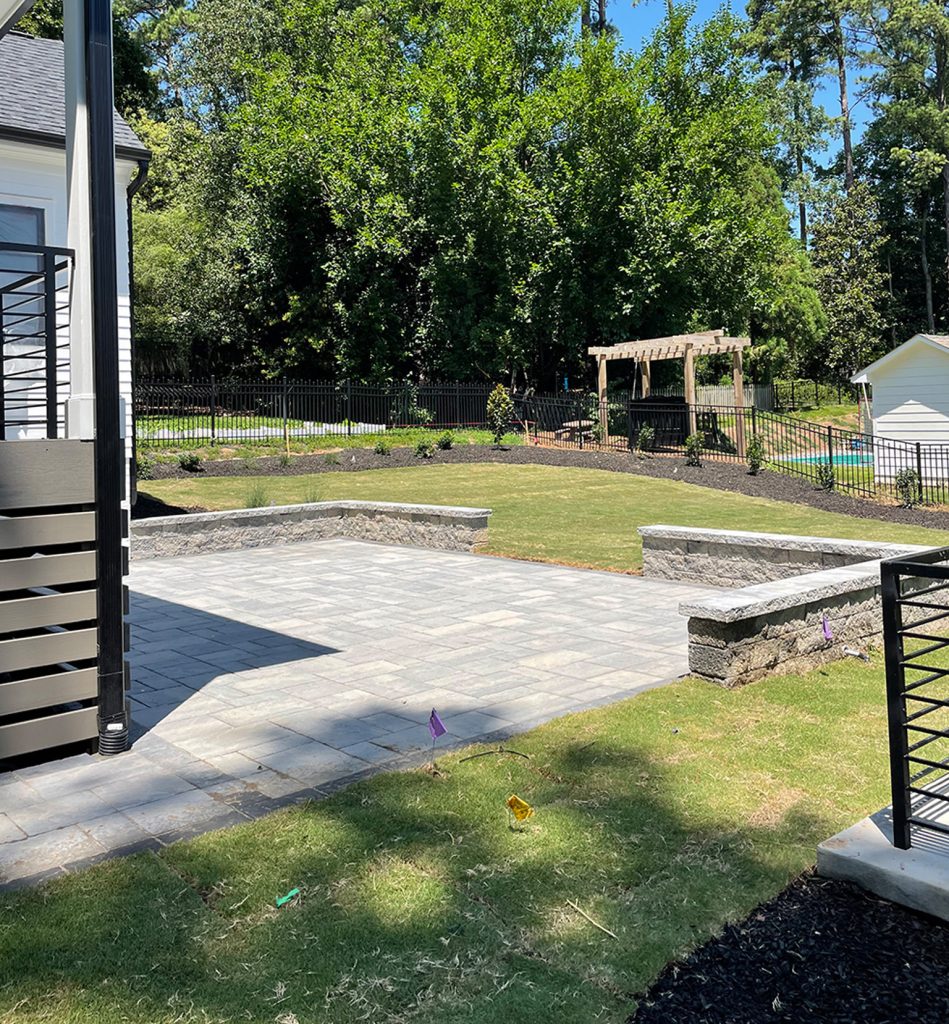 No matter if it's cold or warm out, a firepit can compliment an evening outdoors. Even if it's your first one or replacing an existing firepit, we are the professionals who can take care of that for you. Avoid the temptation of trying to solve this by yourself and look to New South Landscaping, Inc. for help. You can look forward to working one on one with the builder and feel comfortable you are in good hands. 
Join the many others in the area that have benefited working with us for over 28 years. Contact us today with whatever landscaping needs and wants you have. We look forward to working with you!